We are happy to share a guest post from Lauren Cordell a freelance writer specializing in personal finance and business management. She shares ways to make a family vacation possible. The best action is to plan ahead and prepare for large purchases like an RV, knowing how it will impact your personal finances. Cash is king, but when paying cash isn't possible, know your limits by consulting with your budget, then choose wisely.
---
Buying an RV can be a great investment in several ways. From accommodation to food, you can save a lot of money when traveling in an RV. However, purchasing one is generally expensive. That's why many RV owners turn to RV financing. 
Though there are many success stories about RV financing, it's a significant decision that should not be taken lightly. You need to consider essential things first if you don't want your RV to become a financial regret in the end. To help you make the most reasonable deal, here are a few ways on how you can save money on RV financing.
How Does RV Financing Work? 
When making investments, you need to understand what you're getting into before spending your hard-earned money on anything. The same applies to RV financing. Just because it would help you get your dream RV doesn't mean it's all good for you. Understanding how RV financing works is essential, so you'll know what to expect and make the best decision for you.
RV Loans
Typically, you can finance your motorhome, camper, or trailer through an RV loan. Like other loans, you would need to submit an RV loan application that the lender evaluates based on many factors. You can obtain an RV loan from RV dealerships, banks and credit unions, or online lenders, such as My Financing USA. 
Most RV loans are secured by the RV itself, which means that it serves as collateral. Thus, in case of a default on the loan, the lender could repossess the RV. Some lenders may offer unsecured RV loans that don't require any collateral. However, interest rates can be significantly higher. 
Depending on your lender, RV loans may cost around $25,000, which would take you a few years to repay the loan plus interest. Others may cost as much as $300,000 that can be paid back over 20 years. Note that the amount of money you borrow and how long you'll pay the loan will impact how you finance your RV. 
Ways To Save Money On RV Financing
Just like any financial transaction, you want to get the best deal on your RV financing. Most often, we work hard to find any possible way to pay less. If you think the same way, here are several ways to save money on financing your dream RV.  
Determine Your Budget
Knowing how much you can afford is critical to the success of your RV financing. The amount you'd save when negotiating the price won't make sense if you haven't established a realistic budget for your RV loan. You would need to determine how much you are comfortable spending on the down payment, the monthly payments, and the loan's total cost. 
Your budget would help you stay within a price range that is within your means. Note that you would have to think about your potential financial situation in the years to come. Thus, make sure that financing your RV won't become a financial burden in the future. 
Purchase Older Model
Older models or second hand RVs are typically cheaper than the new ones. If you think your budget won't be enough to cover the loan for a brand new RV, buying a used or older model would be more reasonable. 
You'd be surprised by the amount of money you can save with a secondhand purchase. Since dealers want to make room for the new models, they can usually give you better flexible terms on the older models. You can also negotiate for a price that is most suitable for your budget. 
Get Pre-Approval for Financing
Getting pre-approval on your RV loans before going to any dealer or lender would be beneficial. Because it gives you an idea of how much lenders will allow you to borrow, you can stay within your means and prevent yourself from choosing a more expensive RV. 
Pre-approval also provides you the advantage to negotiate with the sellers knowing you already have financing in place. It would keep you from the pressure of committing to less suitable financing options. 
Shop Around Multiple Lenders
RV loans are not all created equal since every financing institution has different terms and rates. That's why you must shop around multiple lenders to find the options that best fit your needs. 
Don't settle for an offer from one RV financing company. Take your time and remember that you can save a lot of money once you find the one with the ideal rate and terms that fit your needs.
Check Your Credit Score
Before you look into different lenders and dealers, you must check your credit score first. It is one of the factors that lenders will evaluate before they approve your application. Your credit score also plays an essential role in the terms and rates that lenders will offer you. 
If you want to save money by having a lower rate of 4% to 6% on your RV loan, you need to have a credit score between 700 to 800. But if you have poor credit, it might be better to wait or find a way to improve your credit score. Besides that, there might also be errors on your credit report that you need to correct. 
Make A Large Down Payment
Although you are financing your RV, you might still be required to make a down payment, usually around 10% of the purchase price. If it's within your means, it would be better to increase your down payment to get the lowest interest rate. By making a sizeable down payment, you can make your monthly payment more affordable. 
Consider Alternative To RV Loans 
There are alternatives to purchase or finance your RV, and one of them is a home equity loan. You can use the equity of your home to finance your dream RV for a lower monthly payment. Your home equity can usually be leveraged between 80 to 100 percent, depending on your lender and your credit score. 
You can also save a lot of money since rates on home equity loans are typically lower than RV loans. But the downside is that you can lose your home if you fall behind on your payments. 
Takeaway
Financing your RV can be overwhelming, especially if you are a first-timer. It would be best to do your research before you make a deal with any lender or dealer. Note that even if RV financing is expensive, you don't have to spend more than you should. You can stick to your budget and learn to negotiate what you can afford with your potential lender.
---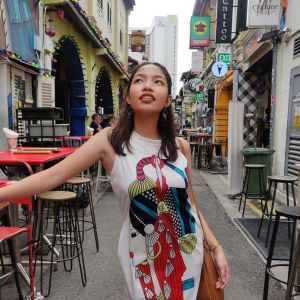 Author Bio:
Lauren Cordell is a writer who advocates for the importance of financial literacy and planning. She believes that educating the people about making, managing, and investing their money the right way is the first step to achieving a more financially balanced life. When she has a lot of free time, she loves to go on an outdoor adventure with friends.